I have been using two separate UD-3900 USB 3.0 docks at my home for a number of years now. For the most part they work flawlessly. At some point in the last ~2 years, every time I connect the dock to my Dell Inspiron 5567 (Win10 21H1), the mouse has a constant flicker (2-3x/sec) of the blue spinning wheel (same as when the computer is loading something for a moment, but it is persistent and constant). It appears only when I connect to the dock, and goes away as soon as I disconnect. While the dock is connected and the flicker is active, there appears to be a spike in CPU usage under "Windows Driver Foundation - User-mode Driver Framework Host Process" in the Task Manager.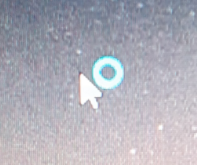 I've tried uninstalling and reinstalling the latest DisplayLink drivers at different points in time. This morning, I followed this procedure (https://support.plugable.com/t/mouse-cursor-blinking/8888) to uninstall, then run the cleaning utility, and then just installed the latest driver (DisplayLink+USB+Graphics+Software+for+Windows10.1+M2-EXE), but still to no effect. The flicker persists.
Two added elements here:
I use this exact same dock for another computer (HP Elitebook), and there has never been an issue with a flicker on that machine.
My wife uses a separate UD-3900 with a separate Dell Inspiron (different model), and the flicker is also experienced there.
Thus far, the flicker seems to be exclusive to our Dell systems only. And again, the flicker wasn't always present on these Dell systems, but at some point it settled in, and we haven't been able to successfully troubleshoot it. Any assistance that can be provided to help make this go away would be greatly appreciated!!