Hi there,
I have a new UD-6950PDZ being used with three Dell UHD monitors. I'm running a HP ZBook 14u G6 (SKU: 3M016US#ABA).
While all three monitors are active and can be used, there's a clear difference in their color. Looking deeper at the Advanced display settings and in the DisplayLink Manager, I can see that the monitor in Port 1 of my Pluggable dock is not being registered as handled by the dock, but rather being passed through and connected to the Intel UHD Graphics 620 card in my machine.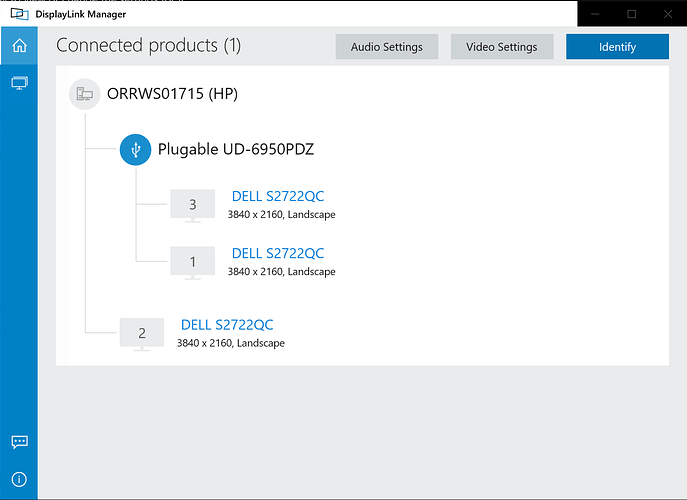 I read here that this dock relies on USB-C DisplayPort Alternate Mode. How do I know if my device supports that? If it does, Why isn't my monitor being grouped with the others?
I did install the latest DisplayLink driver and restarted both my laptop and un/replugged the dock.
I appreciate any tips or guidance. Let me know if there is any more info you need.
Jacob