Hi,
I'm trying to set up the Bluetooth 4.0 LE adapter to work with Ubuntu 18.10 (kernel 4.18.0-13-generic). However, I can't seem to get it to recognise the adapter.
When I insert the dongle a bluetooth icon pops up in the menu, but if I try to turn bluetooth on from the settings screen the slider turns green but otherwise nothing changes (see attached screenshot). If I click on a different settings option and return to bluetooth it's again turned off.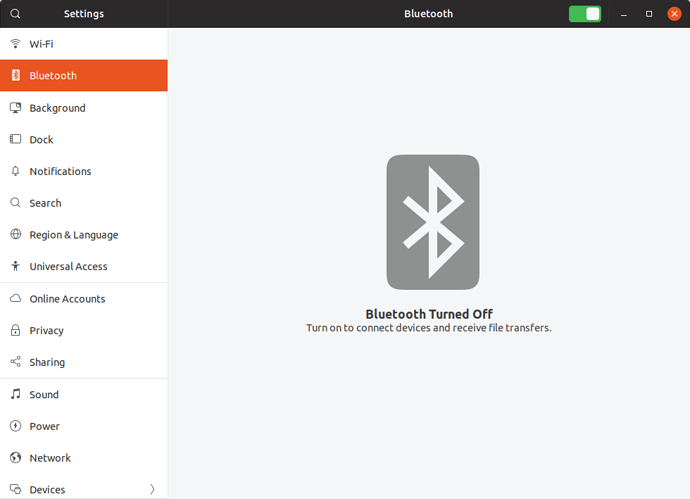 If the dongle is plugged in during boot, it shows errors reading from the port. The error messages start with read/64 and the error code alternates between -110 and -2.
When I try to open up the Bluetooth Manager app (blueman) it gives an error message saying that the bluez daemon isn't running and that this is most likely because no bluetooth devices have been detected.
Any help getting this working would be appreciated!