Topaz DeNoise AI is a photo editing software package. If The HDMI cable is plugged in the laptop then it works fine but if it is plugged in the docking station then I get an error message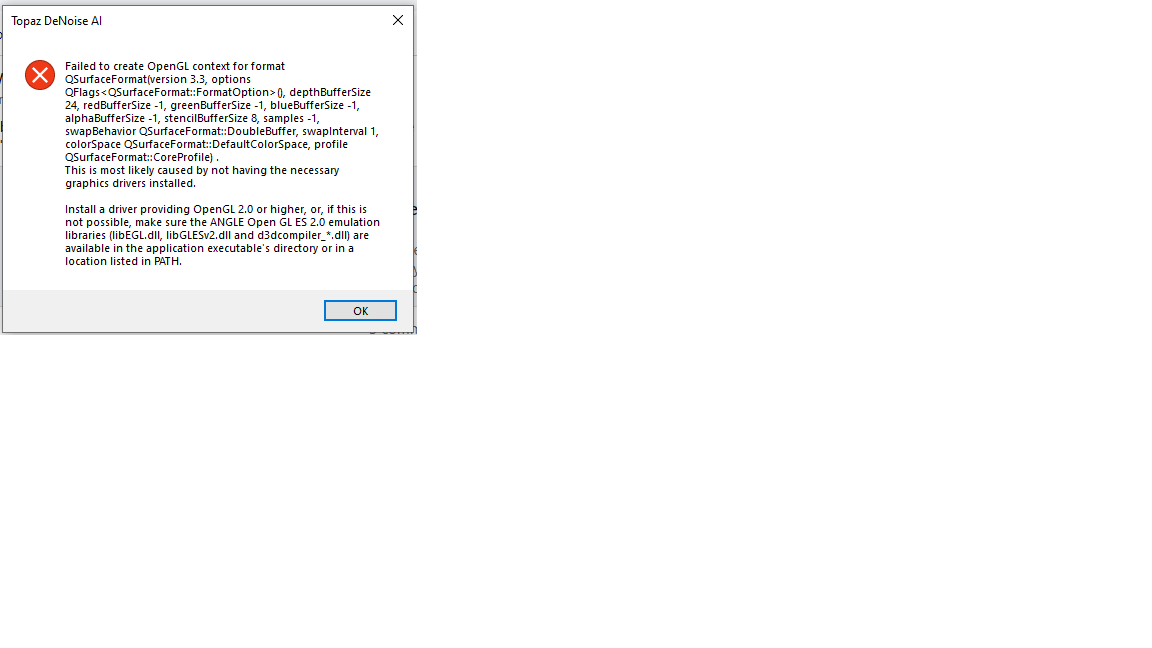 I've copied the files mentioned into the app directory but still the same.
How else can I solve this?
Jeff