Hi
My 1TB Plugable SSD was working fine until an hour ago. The drive seemed to be going in and out (my Final Cut Pro sessions were being shut down). Now the drive doesn't show up in my Finder.
The drive is showing up in Disk Utility: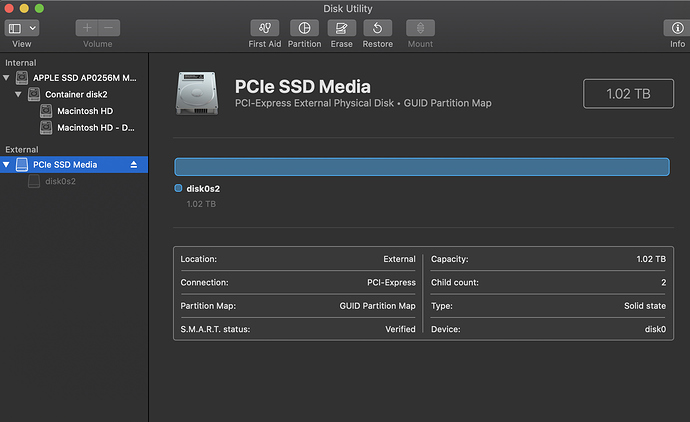 But I no longer have access to its content.
Please help!