Hello! I will state right off the bat that I understand that Plugable does not officially support their products' usage on Macs. Nonetheless, I appreciate you taking the time to read this.
I have a Macbook Pro and two HP LV2311 monitors, all connected to the 3900. The two external monitors basically mirror each other. I am running Catalina, and when I open up Display in System Settings, this is what I see: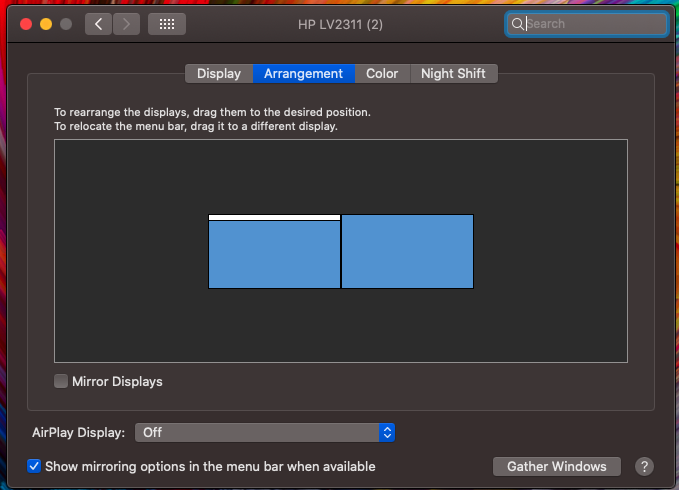 The two screens that show up are both the HP monitors. Ultimately, I would like the laptop monitor and the two external monitors to be extended displays. Hopefully this is a decent explanation. Let me know if you need more information from me. Thanks for your time!