I have a post going on over at AMD's forum, linked [here].
The card I'm using is an AMD Radeon Pro WX4100. When I use AMD's 2019 Enterprise drivers from 2019 19Q4 or 2019 Adrenalin drivers before 2019.12, output to HDMI works fine. The adapter is plugged into output one (of four) directly into a Samsung Q6FN TV.
Once I switch to Adrenalin 2019.12 or Enterprise 20Q1 drivers, all that appears is a blue image on the screen. I'm trying to refrain from calling it a "blue screen" since the implication is the system crashed. It doesn't. I can RDP into it, and all is working, but I cannot see anything but blue on the TV.
The fix was to swap out the Plugable DP-HDMI Rev B adapter for Microsoft Surface mDP-HDMI adapter. Otherwise I have to downgrade drivers and stick with Adrenalin < 2019.12 or Enterprise 19Q4.
I'm not sure what the interaction between these new drivers is with the Plugable adapter. The same output port when connected directly to a DP monitor works fine.
Enterprise 20Q1 driver (and by extent Adrenalin 2019.12 or higher) & Plugable DP-HDMI adapter: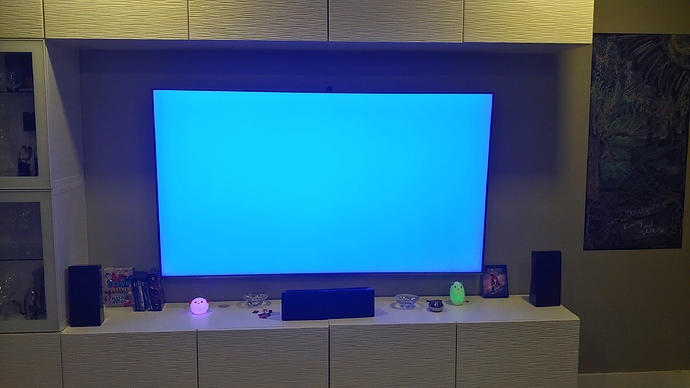 I have other images to illustrate what does/doesn't work, but as a new poster, I could only upload one. Feel free to look at my post in the AMD forum for more.