Hello,
I bought the 1.8m USB-C to HDMI cable because I found some people online with the same device I have (Samsung Galaxy Book 12") that had success displaying 4k@60Hz with a similar USB-C to HDMI adapter from Plugable, the one with the female HDMI port and very short cable, so I'm not sure if there are nay differences between the two.
In my Device Manager I'll see one of the following 3 scenarios: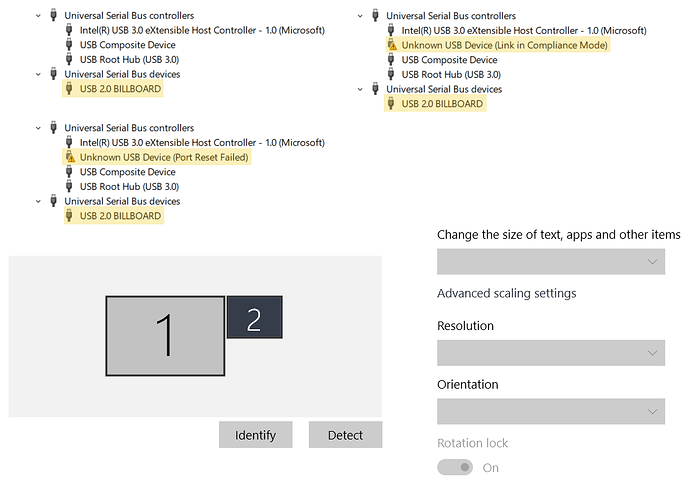 Windows kinda knows there is a monnitor attached, but it is not usable and everything is grayed out.
My monitor is a 4k Samsung QLED 28" UH750, it has the following ports according to the specs:
Display Port 1.2
HDMI 2.0
HDMI 1.0
At the moment I'm using the monitor at 4k@30Hz with an USB-C hub I already have, but it doesn't support 60Hz, that's why I bought the Plugable cable. What can I do to make this work?
Thank you
Edit: I also sent an email #265480 to support@plugable.com with the debug information from your debug tool.